Stimulus Payments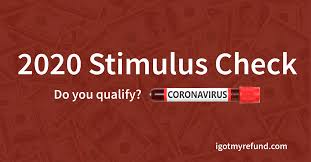 Direct Stimulus Payments
How much do I get?
Stimulus Amounts:
$1,200 Single and Head of Household; $2,400 Married; $500 children under 17.
Singles: Adjusted Gross Income [AGI] up to $75,000 gets $1,200.; AGI over $75,000 up to $99,000, deduct $5 for every $100 over $75,000. AGI over $99,000 get $0.00.
---------------------------------
Married: AGI up to $150,000 gets $2,400.;AGI over $150,000 up to $198,000 deduct $5 for every $100 over $150,000; AGI over $198,000 get $0.00.
--------------------------------
Head of Household: AGI up to $112,500 gets $1,200.;AGI over $112,200 up to $136,500 deduct $5 for every $100 over $136,500; AGI over $136,500 get $0.00.
College Students who worked but were claimed as dependents by their parents, are NOT eligible to receive a stimulus check.
------------------------------------
When do I receive the money?
It will likley be Mid-April before the first payments start going out. The bill simply calls for payments to be made "as rapidly as possible."
But experts say it could take longer. In 2001, it took six weeks for the IRS to start sending out rebate checks under a new tax cut, and in 2008, it took three months after a stimulus package was signed into law.
How do I get my money?
The money would likely be deposited directly into individuals' bank accounts -- as long as they've already authorized the IRS to send their tax refund that way over the past two years.
If not, the IRS would send out checks in the mail.
For those that haven't filed a 2019 or 2018 tax return, the IRS would rely on information on file at the Social Security Administration, which keeps records on all Americans who have paid payroll taxes.
It's still possible that some people may fall through the cracks. On its website, https://www.irs.gov/coronavirus the IRS says no sign-up would be needed to receive the money, but it's possible the agency ends up offering further guidance.
NOTE: The IRS has not yet addressed how people who had NO income in 2018 and 2019 would receive their checks.