Our Pastor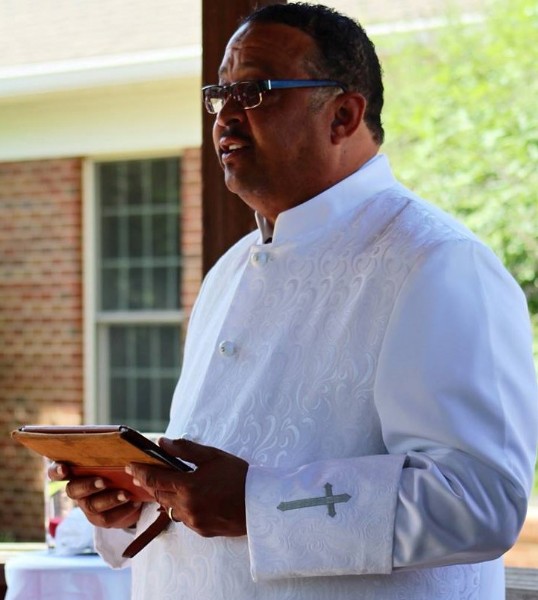 Pastor Strickland Maddox and wife Rhonda Thompson Maddox began their ministry at Eskridge Grove Missionary Baptist Church, on January 27, 2002, after having previously served as our Interim Pastor. By God's grace and their leadership, we are tremendously blessed here at The Grove.
God has blessed us to see an increase in members and disciples. In the past 17 years we have fellowshipped-in over 100 new members and disciples, who have either united or reunited with this church. During his tenure, Pastor Maddox has also performed numerous baptisms, home-going services, and weddings. He regularly visits the sick, interacts with our youth, and plays an active role in various ministries and committees.
God has blessed us with an increase in ministries. Our most recent ministry is the Women's Ministry, directed by our first lady, Sister Rhonda Maddox. We are excited to see God move in this new ministry, as women band together in fellowship, love and service. Our other ministries such as the Missionaries, Seniors, Laymen, Deacons, Trustees, Ushers, Youth, and Music are active and reaching out to the community.
God has blessed us with an increase in praise and worship In 2014, we were blessed with the addition of a Praise Team. As a church body, we praise God with our voices, we praise Him with our drums, we praise Him with our keyboards, we praise Him with our horns and we praise Him with our strings. We praise Him with our dance, we praise Him with our drama and skits and we praise Him with our giving. We praise him with our helps, we praise Him with our prayers, we praise Him quietly and, yes, we praise Him by crying out.
These are just a few of the things God has achieved here at The Grove through Pastor and Sister Maddox. We pray God's continued blessings on them and their ministry as we continue "Pressing toward the mark for the prize of the high calling of God in Christ Jesus."